By Editor Kent Rhodes—
I'm getting along in years. And I've been on this earth long enough to make some rather astute observations about life, people, re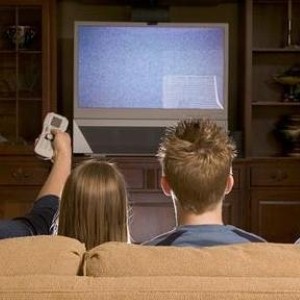 lationships, and human behavior. After moving to Goosebury I was doing some observing and made a discovery.
Most people will admit that Californians (of which I was one until recently) march to the beat of a different synthesizer. Life and people are a little different there. Admit it.
Many say it has to do with the mild climate and the sense of ease and superiority that comes with not having to shovel snow in the winter. Others say your differing attitudes exist because you are a melting pot of people from all over the USA and the world.
There are many theories (I know of no concrete studies) about California's peculiar culture, but none that you could hang your hat on. Until now. I made a discovery after leaving the Golden State and moving to Goosebury.
It all has to do with TV scheduling. Prime time TV shows in California start at 8pm and run to 11pm. News is from 11pm to 11:30 or so. That means that if you are going to watch news, weather, and sports, you probably won't get to bed until midnight.
Then, if you are a commuter, which many of you are, you have to get up at 5:30 or 6:00am and hit the road. Thus you are operating on 5.5 to 6 hours of sleep.
Now, some people can operate on that much sleep. I can't.
But here's the kicker. Many of you watch Jay Leno or David Letterman. They come on at 11:35pm and get over around 12:30am. That gets a person to bed at around 1am. Unless, of course, you get hooked on The Late, Late Show with Craig Ferguson, Late Night with Jimmy Fallon, or even Jimmy Kimmel.
You see, as far as I know, the rest of the country, or at least a good portion of it operates a full hour earlier than you do. News at 10, bed at 11. Or 12 if you watch Jay or Dave. You can get by with a schedule like that.
But look at you Californians! You are a raving bunch of night owls who have to spend the next day wired up with strong doses of coffee, Red Bull, or endless diet Cokes just to keep going! And who wants to be on the road in the morning with someone who saw the entire Jimmy Fallon show!
See what I mean? Californians are nuts! Bottom line. You don't' get enough sleep and that's why you're considered so 'different.'
So what can you do about it? How about reading a book. Watch the early news. Tivo Jay and Jimmy and watch them the next night at a reasonable time. Throw a shoe through the TV. Go to bed.
I suspect, however, that in spite of my brilliant discovery, this peculiar lifestyle will continue on much the same as it always has. And you Californians will go right on gulping down stimulants and showing the world that even though you may march differently, you are on the top of the heap…and not at all tired.
Goodnight.
You are invited to comment below, and if you would like to receive periodic articles from The Goosebury Observer, sign up in the upper right-hand corner!