By Simply Maude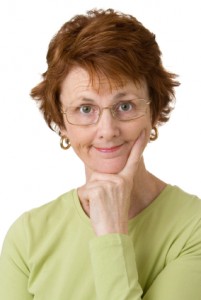 One of life's most unusual quirks is what I have come to call "The Bathroom Phenomenon." I gave it that name many years ago after experiencing it for the first time. It all started innocently enough.
My husband Marvin bought me a new medicine cabinet for our bathroom. It was a simple cabinet and since the bathroom in our new home didn't have one, I was delighted. Then it all started. In order to install the cabinet, Marvin had to take down the mirror which hung over the vanity. Upon doing so he discovered that when the builder installed the mirror he used a drill with a ¼ inch bit to find the studs behind the wallboard. He wasn't very good at it and we discovered that he drilled 18 holes before he stuck wood. That meant we had to fill the holes and then paint or wallpaper. We chose wallpaper. When we tried to fasten the new cabinet on the wall we discovered that the light fixture was too low and wouldn't allow the cabinet to be placed high enough for us to see in the cabinet's mirror. We moved the fixture hole higher and decided to purchase a new light, since we really didn't like the current one anyway.
With the new cabinet, light, and wallpaper in place we discovered that the shower curtain didn't match and our towels and rugs clashed with everything. One little pine medicine cabinet cost about $50. The resulting amenities totaled over $400. Sound familiar?
This has happened a number of times since then, to us and people we know. We have some friends who bought a van a few months ago. After buying it they discovered that it wouldn't fit in their garage. Not wanting to keep it outside, they decided that a new roll-up garage door would allow the van to fit inside. It didn't. They then tried to lower the garage floor! Concrete floors don't lower easily so they rented a concrete grinder and ground the concrete down a couple of inches. This allowed the van to barely get inside for which they were happy until they found out that the van interfered with the main unit of their automatic garage door opener. This meant cutting through a beam, changing the position of the opener, and then reinforcing the beam with steel plates. All of this was not solving the problem satisfactorily so they hired a contractor to reshape the front of their garage, a process which later advisers cautioned may cause the collapse of their second story bedroom. In the middle of all this,
Marvin made a deal with our friends to acquire their old garage door (which was much better than ours) and put it up on our garage. The only trouble here was that the door was too big for our garage. So it took a Saturday afternoon to cut it down to fit and install it. Now that our new door is up, the color of the door and the color of our house clash and since we never liked the color of our house we are getting ready to paint it.
Somewhere in all of this there is a lesson, but Marvin and I have yet to learn it. Maybe if we paint with our eyes closed we won't notice the holes in the roof.